Emerging Evangelist Institute
Emerging Evangelist Institute
EEI

Emerging
Evangelists
Institute
When:
We start @ 17:00 on Thursday 3rd October and conclude with lunch at 13:00 on Sunday 6th.

Where:
We will be meeting at the King's Park Conference Centre​​​​​​​

Theme:
The theme of this weekend is 'The Evangelist and Culture'. We will be seeking to understand our context better and particularly be looking at how we can speak/preach effectively into our culture, and how we can equip others to do so.
Costs:
The cost of the weekend is £175. £100 deposit will be due by 31st August 2019. The balance of £75 will be due by 30th September.
Contact us for more information
Read about the Emerging Evangelists' Institute, download an information leaflet [PDF], or download Application Form [PDF]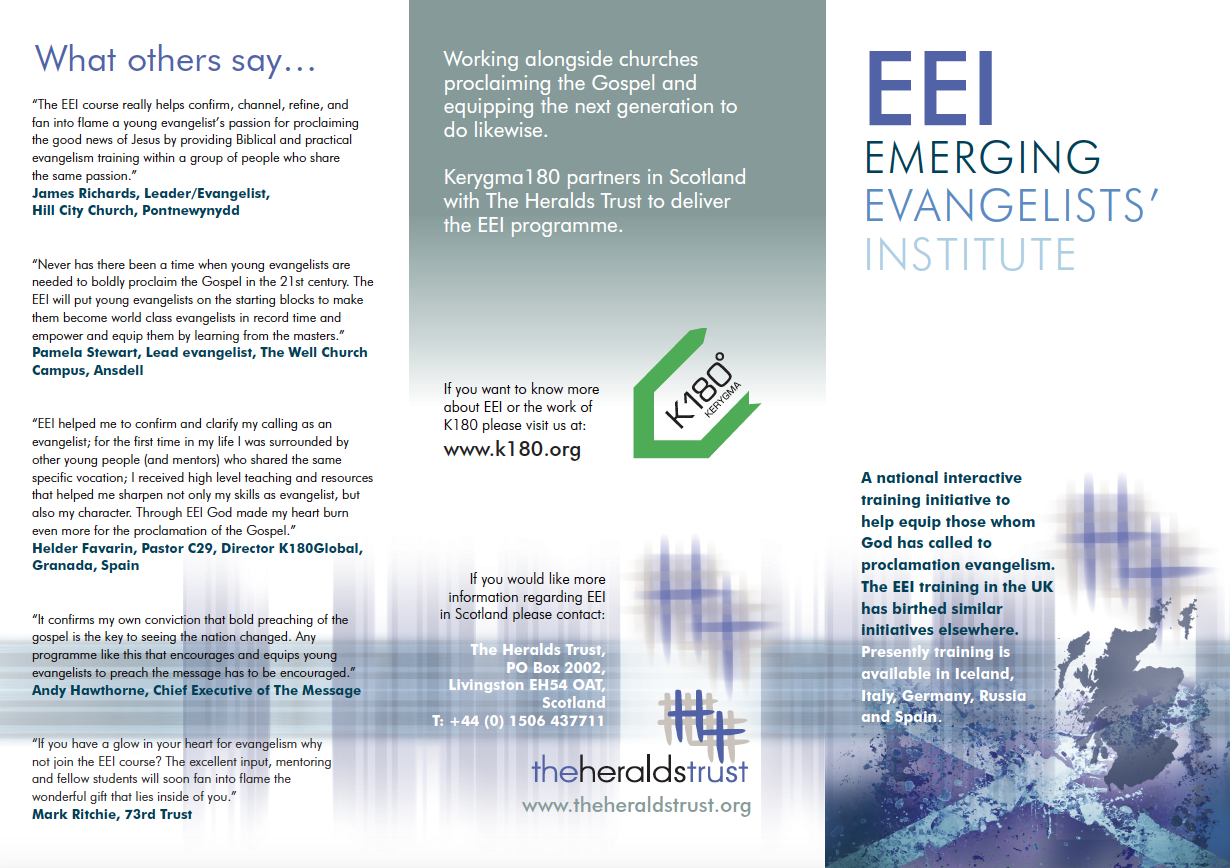 ---