How did it all come about?
Back in the late 1950s a group of young Christians began experimenting with the hymns and worship songs of the day, making them more upbeat and interesting to their peers. It soon became clear that the interest in their music was bringing with it an interest in the message behind the music.
The Band on Television
After a few years the band, by now named "The Heralds", were playing around Scotland and were invited to play on a BBC television show, 'Epilogue'. This made them well-known in Scotland's Christian community and more bookings rolled in. In all this, the group kept the Christian message well to the forefront of their activities.
Large Scale Outreach
From 1963 The Heralds began to be involved in large-scale outreach events, playing to packed halls around the country. The response to these events was overwhelming, with many people committing themselves to Jesus. In 1966, however, Ian Leitch, one of The Heralds' vocalists, followed God's call into further service. He and his wife, Morag, left to study at the Moody Bible Institute in Chicago, USA.
The Charitable Trust
Meanwhile, the Heralds decided to carry on, finding that greater success required more and more time and effort. Eventually the Heralds realised they required a full-time worker. So it was that, in 1969, Ian and Morag Leitch returned to the fold to spearhead the Heralds dynamic Christian outreach. In order to put things on a proper footing, it was decided to turn The Heralds into a charitable trust – The Heralds Trust.
Evangelism
The ministry of the Heralds Trust has gone from strength to strength. As well as working in outreach with churches, the Trust aims to teach and train the next generation of young believers to carry God's word to an increasingly needy world. Ian Leitch remains the spearhead of these activities, having been an employee of the Trust since day one.
Global Mission
The principal objectives of the Trust are the proclamation of the Christian Gospel, and the teaching, training, and encouraging of local Christian churches both in Britain and abroad.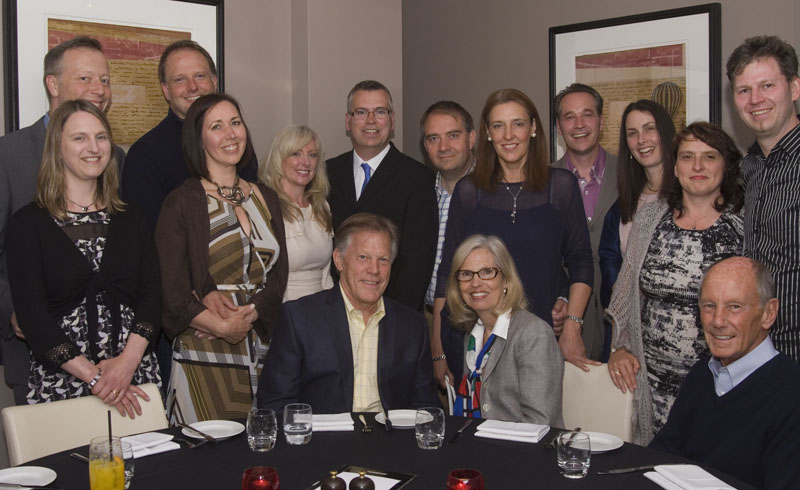 Photo of The Heralds Trust Board with Dr Joseph Stowell