Vonla A. Glassman
Secretary, USA Board
Pricing Manager at Airhart Construction Corp. Graduate of Wheaton College, Il. 1984. She and her husband Mark have been members of Glen Ellyn Bible Church since 1988 where she has served in various voluntary rolls. They have 2 kids. Currently serves on the Wheaton Academy Alumni Board.
Kent Love
Chairman, USA Board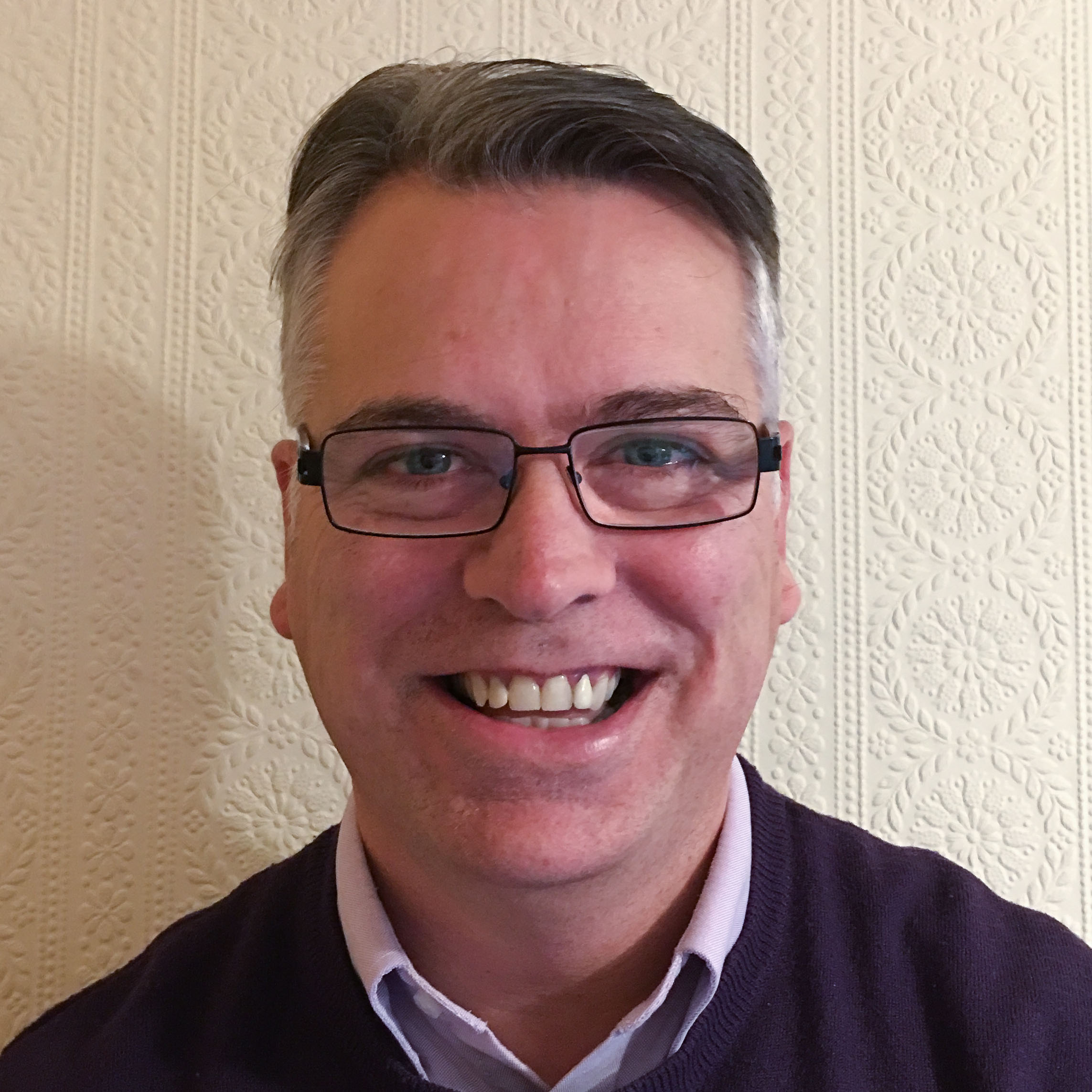 Robert Bell
Evangelist
Robert is married to Louise and they have 3 wonderful children.
Louise is a Paediatric Nurse and Robert has been a company director since 1993 with a Training and Personnel development company. After God's divine intervention Robert & Louise were both saved through the Ministry of the Heralds Trusts door to door evangelism back in 1993.
Robert joined the Heralds trust on staff in 2007 as an Associate Evangelist part time and has completed a full year of training and equipping at the Moody Bible Institute in Chicago.
Robert has never lost his passion and enthusiasm to serve Christ and the local church in ministering the power of the gospel to bring light into dark places and see lives transformed.
Robert's vision is to carry the wonderful legacy of The Heralds ministry and prepare the way for the Trust to equip, enthuse and encourage others to reach-out with a big Faith to impact our communities with the love of Jesus Christ in Scotland.
Recently he has been developing short term mission teams from the USA to work alongside local churches in Scotland creating gospel initiatives.
Mike Neidigh
Michael Neidigh grew up in the suburbs of Indianapolis, Indiana. He earned a Bachelor of Science degree in journalism from Northwestern University in Evanston, Illinois, and a J.D. from Loyola University Chicago. He was formerly stationed in San Diego as a Naval officer aboard an amphibious warfare vessel. He currently practices law at a global law firm headquartered in Chicago, Illinois. He lives in Elmhurst, Illinois with his wife and three children. He is an active member of Wheaton Bible Church in West Chicago, Illinois.
Debbie Duncan
Debbie was born in Northumberland, UK, as a missionary kid and spent her primary school years growing up in Cambridge. She graduated in 1987 from Wheaton College in IL. She and her husband, Scott, have been active members of Wheaton Bible Church for almost 20 years. She has served as a small group leader in women's ministry, couple's small group leader with her husband, and a discussion facilitator for Alpha. They are the parents of four children, ages 12 to 18.
Tim Gemmel
Tim is married to Ann, and they have 5 children. Tim is active in his home church in men's ministry, adult teaching, small group leadership, and missions. He has worked at IBM for the last 23 years and is currently in sales.
Mark D. Glassman
Treasurer, USA Board